How To Use MobileTrans To Transfer Data Between iPhones
Here you will learn how to use MobileTrans to transfer data between iPhones! A robust tool called MobileTrans-Phone Transfer offers the best platform for transferring data or other files between Android, iOS, and Windows devices. It is stress-free to transfer all types of data from your old phone to the new one thanks to the user-friendly interface.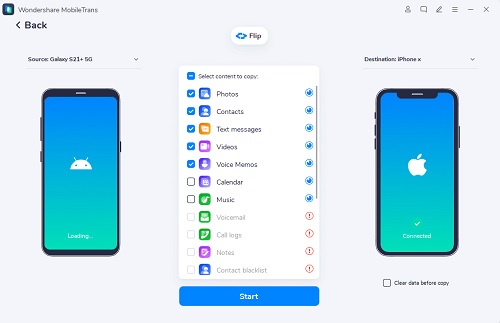 Use MobileTrans To Transfer Data Between iPhones
Instead of using iCloud, let's learn how to transfer data from iPhone to iPhone using MobileTrans.
To launch the program on your computer, tap the icon for MobileTrans-Phone Transfer. Go to the "Phone Transfer" option from the available options on the screen, then select the Phone to Phone feature.
Use a USB cord to connect your two iPhones to the PC. The application will automatically identify the two iPhones as "Source iPhone" and "Destination iPhone" after the connection process. Simply click the "Flip" button to reposition the two if they appear out of alignment.
After choosing the data you wish to transfer to your new iPhone, click Start to start the transfer process.
The entire procedure will end in a short while. You can access the transferred data on your new iPhone 13 after disconnecting your iPhones.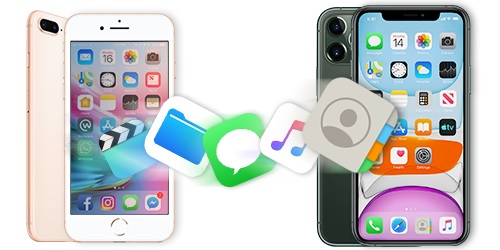 Important data, like as messages, contacts, and images, should not be lost while upgrading to a new iPhone. Don't worry; you can learn how to move contacts across iPhones and move all of your data from your old iPhone to the new one right now.
On our website, you can find many others methods on how to transfer data from iPhone to iPhone. All this using several third side websites, tools, and procedures. This can also help you to expand your Apple iPhone experience for sure.
Finally, if you have any questions, you can contact us via our contact page or in comments at the bottom of this web page.