How To Find My Samsung Phone That Is Lost By IMEI Number
Are you wondering: How to find my Samsung phone that is lost only if by knowing its IMEI number? If you ever misplaced your smartphone, you know how awful it feels. Panic sets in as your heart fall into your stomach. You begin looking in every direction! Then you start by looking through your purse or work bag. You search under your bed and the cushions of your couch. You even check to see if it's plugged in. It's possible you forgot to plug it in! Your Samsung smartphone, on the other hand, is nowhere to be found.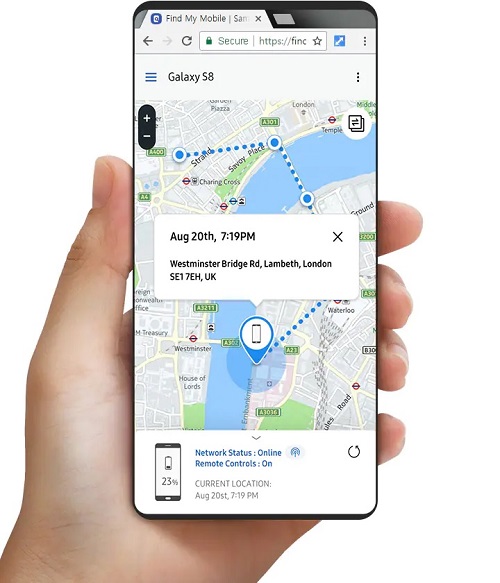 You begin to retrace your previous steps since you are at a loss for what to do. Your phone is nowhere to be found in the bathroom or kitchen. You even check inside your refrigerator to see whether you set it down by accident while preparing dinner. Then it occurs to you: did you leave it on the Uber's seat when you exited in a hurry? You're not alone in this scenario sounds similar. At some point in our lives, we've all misplaced our smartphones. But what if you turn your house or apartment inside out in search of your phone and still can't find it?
How To Find My Samsung Phone That Is Lost
Fortunately, there is a slew of options for tracking down a misplaced smartphone. Today, we'll look at how to locate a missing Samsung Android phone. Continue reading even if you have an iPhone! These simple procedures for tracking down a lost Android device can come in helpful the next time your parent or a friend loses their phone. You'll be there to save the day the next time they require assistance! Please forward this article to them after you've finished reading it!
So let's get started talking about our preferred ways to locate a misplaced Android. With your Google account, you can track your Samsung Android phone. The first method for locating your missing Android smartphone is the simplest. It's also the most usual way to track down a lost Android. Because Google owns Android, it comes pre-loaded with Google programs like Google Maps, Gmail, and the Google Play Store.
Google Find My Device Can Help
Finding your Android is relatively simple if you are connected to your Google account on your computer's web browser. Go to Google in your web browser on your computer. Then type "find my Android" or "where is my phone" in the search box. The very first search result would be a map showing your Android's last known position. You can also go to Google's Find My Device website, sign in, and search from there if you are not connected to Google or if you are using a friend's computer.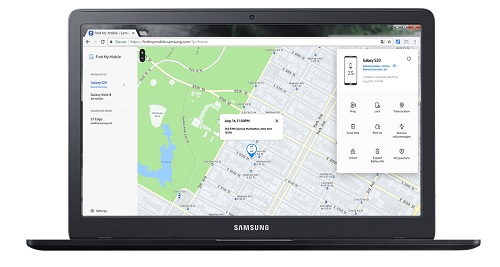 There are a few things you can do once you've located your misplaced Android. Assume your phone is someplace in your home, but you can't seem to locate it. Even if your phone is set to silent, you can activate the ringer. While you hunt for it, your phone will ring for five minutes. If your phone isn't at home and you need to go pick it up or look for it, you can lock it to prevent others from accessing your information. To begin, create a password that only you can use to unlock your Samsung Android. It could be a pin, a pattern, or a phrase for a password.
How To Use It
Then, for everyone who finds the phone, send a message to it. You might include a phone number or a public location where you can meet to pick up the phone. Eventually, if you don't think you'll be able to find your phone again or if it's been stolen, you can wipe all of the data on it. This should only be used as a last resort. You won't be able to find the phone after it's been deleted. Also, keep in mind that if your phone has an SD card, wiping the data on the phone will not erase the data on the card.
You can also install the Google Find My Device app on your Android devices. You will be able to download the app without issue if your phone is running Android 4.0 Ice Cream Sandwich or a newer OS version. When you do have an Android tablet or wear an OS watch, you may also utilize these techniques to locate them. The phone must be turned on and signed into a Google account if you want to track your lost Android with your Google account. Location services, as well as the Find My Device option, must be enabled. The Find My Device setting is turned on automatically if you're logged into your Google Account. However, you should always double-check, particularly before leaving on a trip where your phone could be stolen or if you lose it. Simply go to your device's settings and make sure Find My Device is turned on.
You Can Track Your Android Phone By Going To The Manufacturer's Website
If you don't have a Google account, don't despair. There are still ways to track down your misplaced Android phone. Most Android phones come with a tracking app or some other means of locating the phone if it goes missing. As an example, consider Samsung devices. Find My Mobile is a setting on Samsung Android phones that operates similarly to Google's Find My Device. If the option is enabled, you can track your phone using their app or their website.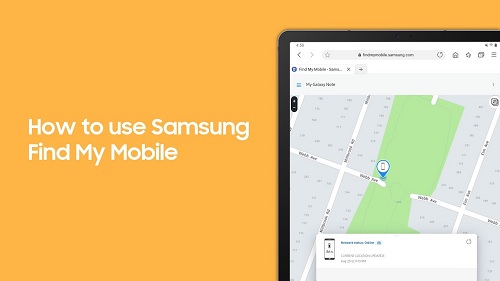 Make sure this option is turned on at all times. You'll be able to locate the phone's last known location this way. It has the same capabilities as Google, but with a few additional features. You can back up your phone, retrieve messages and phone calls, and even extend the battery life with Find My Mobile.
With The Help Of A Third-party App You Can Track Your Android Phone
Your wireless carrier can track your Samsung phone. To find your misplaced Samsung phone, most major wireless providers will send you to Google's Find My Device. You can also report your phone as missing/stolen using your wireless carrier's website or app if it is stolen or misplaced and you have no way of recovering it. You may even lock or wipe your device from afar.
Although utilizing Google's built-in device tracker is usually the most convenient way to locate your lost Android, you may also utilize a third-party program. If you have small children who have access to a phone, a third-party app is also useful. You may ensure that they are safe at all times, even when they are not at home, by installing a third-party app on their phone.
Life 360 Locator
Life360 Family Locator is one of the most popular third-party apps for tracking lost Android phones. This app may be downloaded on all of your family's phones, and you can use the GPS location to track each other in real-time. You may also share your whereabouts with your family, which is useful if you ever find yourself in a dangerous region. Life360 is also available for iPhones, so you can stay in touch with family or friends who use iPhones.
Lost Android is another app with a lot of unique features. You can view text messages, forward calls, lock the phone, and more while tracking your phone using GPS. In the event that your phone or SD card is stolen, you can wipe both the phone and the SD card. Where's My Droid is another app we recommend. This third-party software is comparable to Lost Android in terms of functionality. You can even use your phone's camera from afar if you upgrade to the Elite version. It's quite convenient if your phone is stolen because you can take a picture of the criminal and hand it over to the authorities.
A third-party program that can assist in the recovery of a lost or stolen Android phone must first be installed on the phone. If you don't want to rely on Google to locate your phone in the event it goes misplaced, always download a third-party app as soon as you get a new phone.
The IMEI number Can Be Used To Track Your Android Phone
You'll need to download a third-party IMEI tracking program like IMEI Tracker-Find My Device to track your missing Android phone using the IMEI number. This procedure, however, should only be used as a last option. The best way to locate a lost Samsung phone is to use Google's Find My Device feature.
An IMEI number is a 15-digit code that is specific to your phone. It's an acronym for International Mobile Equipment Identity, and it's located in the About section of your smartphone's settings.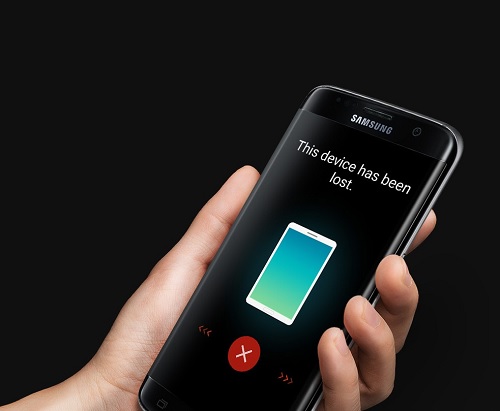 Always note down the IMEI when purchasing a new Android and keep it in a safe location in case you need it. Knowing your Android phone's IMEI number will come in helpful if it is ever lost or stolen and you have no method of recovering it. If the IMEI number is ever discovered, you can report it to the police. You can even restrict the phone number so that no one else can register the phone in the future.
We all know how annoying it is to misplace your phone. We understand how frustrating it is to lose your phone at your apartment, leave it on the train during your nightly commute, or have it stolen from your back pocket during a concert. Hopefully, these five simple methods for tracking a missing Android phone may be of use to you or someone you know!
Preventing Tools
There are numerous methods for preventing phone loss. When strolling in a densely populated place or traveling, make sure it's safely stowed in your bag. We also recommend altering your lock screen if you're going on a trip. Take a screenshot of a note with emergency contact information in case your phone is stolen. Then take a snapshot of your phone's lock screen. That way, if your phone is found, someone can (hopefully) contact you before you have a chance to look for it.
You can also use the contact form below to ask us for a help about how to find your Samsung phone even if it is lost!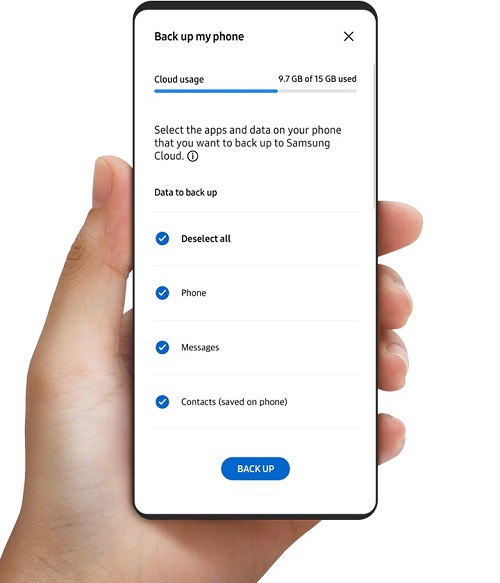 Another approach to avoid heartbreak over a lost phone is to invest in phone security! It's the best proactive way to ensure your phone's safety, and our team at Lori can assist you! Our tailored device protection plans include everything you require. Damaged, lost/stolen phones, cracked displays, mechanical problems, and more are all covered by our policies. If something goes wrong and you lose your phone, we'll send you a new one right away! Are you still wondering: How to find my Samsung phone?