What To Do If IMEI Is Not Showing On Android
On Android, the IMEI does not appear? This post is about what you may do if IMEI is not showing on Android! The International Mobile Equipment Identity, or IMEI, is a 15-digit security number that is provided to every mobile phone to identify it on a mobile network. The absence of the IMEI number will not prevent your phone from functioning. In fact, you can do almost anything without it.
IMEI Is Not Showing On Android
However, if your Android phone's IMEI isn't visible, it can cause security issues! Problems such as preventing you from recovering a lost or stolen phone! Preventing your phone from being recognized on the mobile network! In the worst-case scenario, preventing you from making calls or dialing USSD codes. That's a bit of a letdown. Isn't that so?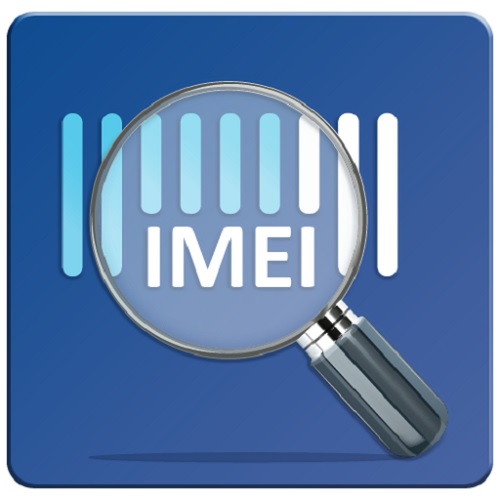 Don't be concerned if the IMEI number on your Android phone has vanished or you haven't been able to make calls recently. If your IMEI isn't showing up on Android, this article will help you figure out what to do.
As you probably know, the IMEI number is always registered on the gadget when it leaves the factory. The loss of fundamental system components, on the other hand, is frequently the cause of the IMEI number being lost on your Android phone. More importantly, the essential Android system components do not go missing on their own. They could be absent as a result of an insufficient system update or a user attempting to manipulate the software.
Why Isn't Your Android Phone's Number Visible
For example, if you tried flashing or installing a custom ROM on your phone without following the required protocols or using the correct software, you can wind up with a phone that doesn't have an IMEI number. Even if you used the correct software, certain phones will not allow you to recover the partition containing the IMEI number. If you make a mistake, leaving you with a phone that has no IMEI number.
On the other hand, an Android phone that does not display IMEI could be due to a lack of upgrades. A user fails to update his phone software regularly? Some of the essential software components may be infested with bugs or other issues.

You may obtain an error message claiming that "com.phone.org has ceased working" if you haven't updated the phone in a long time. Some element of the software has become corrupted. Restarting the phone without finding a solution to the problem message will result in the loss of your phone's IMEI number.
In any case, keep in mind that your phone's IMEI does not go missing on its own if none of the preceding circumstances have occurred previously. The sad thing is that the IMEI not appearing on your phone could be hazardous to you as well as a source of annoyance.
How Can You Get IMEI Number Show Up On Android Phone
In addition to not being able to locate the phone if it is lost or stolen, the lack of an IMEI number may prevent you from making or receiving phone calls. In rare situations, you may be able to receive calls on your SIM cards, but you will not be able to dial any numbers or USSD codes. Furthermore, you may continue to receive notifications that your phone's IMEI number is missing.
However, just because your IMEI isn't appearing on your phone doesn't mean you need to buy a new one to keep using it. The problem may be fixed.
It is possible to recover your phone's lost IMEI, however, this is both good and terrible news. Do you want to hear what I have to say?
The good news is that your IMEI number can be recovered. The bad news is that you won't be able to do it on your own. Restoring the IMEI number on your phone necessitates reloading the phone's factory system software. Typically, you'll need to obtain and flash the stock firmware file for your phone model, which can only be done by a specialist. Attempting to manually reload your phone's firmware can result in a more serious issue, such as bricking your phone.

As a result, the only option to get your phone's missing IMEI number back is to take it to a service facility and have it looked at by a specialist. When it comes to the service center, we recommend that you only go to the official service center for such difficulties. In this situation, they're the greatest at providing stock and suitable software reloads for your phone. Here you can also learn how to change the IMEI number for free!
What Should You Do If You Can't Discover Number
In the same way, all you have to do to solve the problem is going to the official service center. The service is the only approved service provider for these companies as of today. That's where you can get your smartphones' lost IMEI numbers restored.
Find a service facility near you to report the problem and let our experts figure out the best solution. Because this is a software issue, you should be able to resolve it quickly. It's even easier to let us know about the problem! Give us info about the phone model when you reserve a reservation service with us. As a result, we can prepare ahead of time for your appointment, decreasing your consultation and waiting time.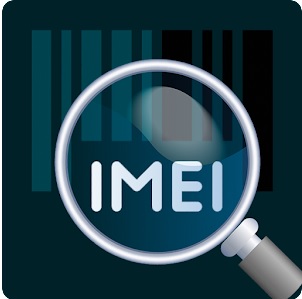 However, before visiting the service center, we urge that you back up your important data. You might also wish to bring the retail box or a sticker with your phone's correct IMEI number. It'll be much easier to recover your phone's lost IMEI number this way. You may also keep making calls and sending texts. All that while knowing that your phone can be tracked if it is ever lost or stolen.