How To Remove Water From Phone Speaker Easy
Dewater the phone's speaker! Here you will learn how to remove water from the phone speaker! After the removing water procedure, your phone speaker will work properly without any problem! It's not just you. Sometimes we are so clumsy that we accidentally splash water on our phones.
Even if you weren't careless, there's a good probability that some water inadvertently entered the speaker grill of your phone and muted the sound. You don't need to worry, though, as we'll explain in this post how to quickly remove water from a phone speaker. Just be ready to put the advice into practice! Know that there are other methods to repair phone by IMEI number!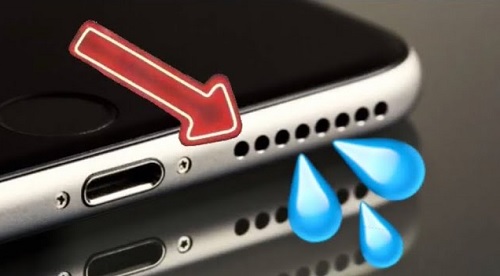 How To Remove Water From Phone Speaker
Hearing those muddled sounds could make you worry that your speaker is broken. However, if you take quick action, it's not so serious! Even newer devices without IP ratings typically feature some defense against water damage for a limited time. So, if you act quickly, you might avoid having to take your phone to the service facility for a speaker replacement.
You can either use a loud sound to force the water out of the phone speaker, let the phone at room temperature dry, or take it to a repair shop. Try these methods to remove water from your phone's speaker!
Look For The Speaker Cleaner App On Your Phone
When the phone speaker doesn't sound well, some Android phone skins offer a specific feature to remove foreign objects from the phone speaker. To clear water, dust, and other foreign objects from your phone speaker, the feature blasts high-pitched sound at maximum power.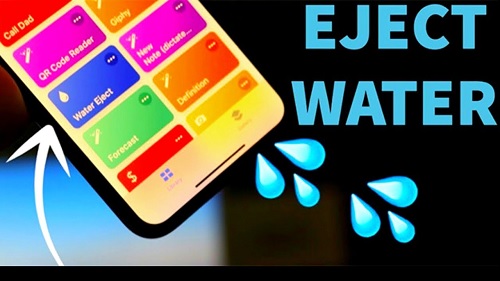 Check your phone for such a function before attempting any other solutions in this post. It can appear under the sound or other options as "Speaker Cleaner," "Clear Speaker," or whatever name your OEM gives it. For instance, on some phones running the MiUI operating system, the feature is known as "Clear Speaker." To remove water from the phone speaker, go to Settings Additional Settings Clear Speaker and follow the on-screen directions.
Download An Application To Remove Water From The Phone's Speaker And Earbuds
Even without the Speaker Cleaner feature on your phone, you may still play a loud sound to force the water out of the speaker. However, simply playing music from your library won't have any effect. You need the sounds that can be played through phone speakers that are designed specifically to purify water.
Speaking of which, you may use an app to remove water from your phone's speaker and earpiece, eliminating the need for you to search around for those audio files. There are a ton of those "Speaker Cleaner"-branded apps available on the Play Store, and they all function flawlessly.
These applications play a loud, vibrating sound that clears water from the phone speaker, much like the built-in "Speaker Cleaner" function on phones.
How To Use An App To Dry Out A Portable Speaker
Guide step by step on how to remove water from phone speaker:
Download the "Speaker Cleaner – Remove Water, Dust & Boost Sound" app from the Play Store, then install it and run it.
If you're using a Bluetooth speaker or earbuds, disconnect from them.
Then, press the "Start Cleaning" button while holding the phone with the speaker facing down.
Turn up the volume on your phone to its highest.
In the app, make sure the switch is set to (You can switch to Ear Speaker to get water out of ear speaker later).
The process could take up to a minute or longer to finish. When everything is finished, try playing a song to hear whether your phone speaker now sounds good. If not, carry out the process two or three more times. Even the sound mode can be modified 3. Dry the water off.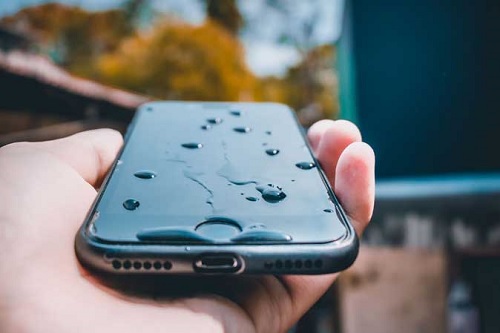 Sincerely speaking, yelling high-pitched noises at the phone speaker won't always work (maybe if the water didn't penetrate the speaker deeply). Leaving the phone somewhere to dry out usually works.
The phone can be left at room temperature for a few hours (often 24 hours at most) to dry out. Just be sure to position the phone such that the problematic speaker is facing downward.
As an alternative, you can bury your phone for at least 24 hours in uncooked rice. By doing this, you may effectively remove water from the phone speaker. It is on because rice naturally absorbs any liquid or moisture in its environment.
Repair The Water-damaged Phone
Sadly, if none of our suggestions for cleaning water from portable speakers could revive your muted speaker, you may have found a workaround you can attempt at home. As was mentioned before in this post, if you act quickly, you might be able to repair your water-damaged phone speaker. Your final resort, however, is to go to the repair shop if you were unable to find these DIY methods for removing water from phone speakers before it was too late.
Furthermore, if your phone spent a significant amount of time submerged, it is best to let a technician examine it. The future? Other delicate phone components could have been harmed by the water. Please stop by the brand's authorized service location to get your speaker dried up!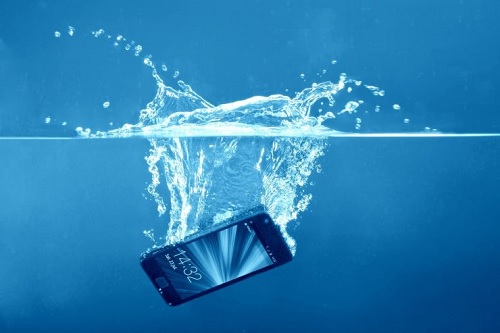 Carlcare is the best option for addressing problems like these. It repairs other issues if you use an Infinix, TECNO, or itel smartphone. You can count on us to give nothing less than the highest caliber expert repair services. This is possible as the authorized after-sales service provider for these brands. Most importantly, Carlcare is the only authorized supplier of genuine OEM spare parts. This is important if your phone speaker has to be replaced.
With our online reservation service, you may avoid standing in line when you visit our service center. If not, you can stroll to any of our service locations nearby.