How To Block And Report A Stolen Phone Using The IMEI Number
This post is about how to block and report a stolen phone using the IMEI number. One of the most significant gadgets for regular use is the smartphone. Most of us start our days by checking our phones. Consider what would happen if you misplaced your phone. Don't worry, the IMEI number can still be used to locate your misplaced phone.
If you're unsure what an IMEI number is, keep reading to learn everything you need to know about it and why it's so important for finding your phone.
How To Block And Report A Stolen Phone
Well, it's time for you to learn how to block and report a stolen phone using the IMEI number! To begin, each smartphone will be assigned an IMEI number by the manufacturer. This is what distinguishes each IMEI number in the crowded smartphone industry. The IMEI number on a smartphone is what allows you to completely lock a stolen phone or track it. Let's look at the IMEI number in more depth and how it can be used.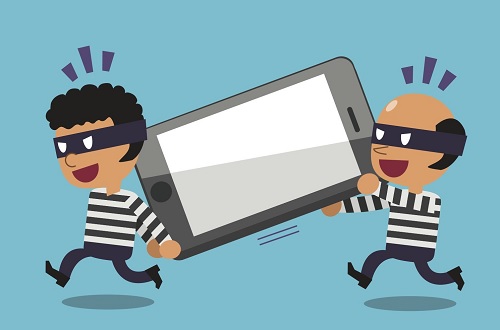 What Exactly Is An IMEI Number
The manufacturer prints a unique 15-digit IMEI number on every mobile phone. When you contact or connect to the Internet through your cellular provider, the International Mobile Station Equipment Identity number, or IMEI, is used to identify the specific device. Because the phone has two SIM slots, users will receive two IMEI numbers, one for each SIM slot.
How Can You Find The IMEI Number On Your Phone
There are two ways to find out what your device's IMEI code is. To find your code, first dial *#06# on your phone. The phone will immediately display the IMEI number in a different window after you dial this number. You may find your IMEI code on the back side of your mobile box if your phone is misplaced.
How Can Police Find Out What Your IMEI Number Is
Every smartphone, as previously stated, has a 15-digit IMEI number that is unique to it. The authorities can use this number to track down your stolen phone. Let's say your phone was stolen and someone else used your SIM card. Even so, as soon as a phone call is made, the authorities may track the phone using the IMEI number. They can track it down to the nearest cell phone tower, which will aid in the phone's recovery.
What Is The Significance Of The IMEI Number
The purpose of this number is to identify the mobile device. It's also utilized to track down a stolen phone because these numbers are hard-coded into the device's hardware, making it nearly difficult to change them unless the device is damaged.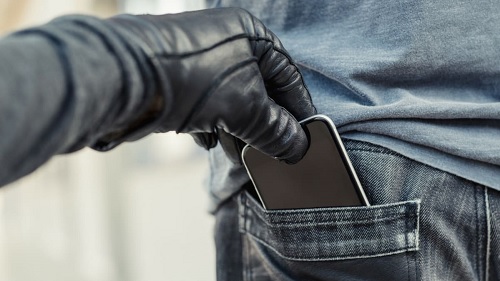 How Can You Know If Your IMEI Number Is Still Valid
We might buy inexpensive phones on the side of the road that have a faulty IMEI number. The majority of these phones will be without correct numbers. In that scenario, you can use an internet tool called IMEI to check your IMEI info.
Block A Stolen Phone Using IMEI Number
Using the IMEI number to block a phone Follow the steps below to block a phone using the IMEI number within minutes of it being stolen or stolen.
Get the IMEI number for your phone.
Get in touch with your network provider.
Complete the identification process and enter the IMEI number, requesting that the phone be blocked due to theft or loss.
After that, your phone will be blocked in a matter of minutes.
On this website, how can you block an IMEI number?
Report A Stolen Phone Using IMEI Number
Aside from the techniques outlined above, you may also use CEIR to block the IMEI number. CEIR stands for Central Equipment Identity Registry, and it is one of the greatest venues for blocking your IMEI number. This is a website where all network operators share blacklisted mobile phones, ensuring that the IMEI number is not used by other network operators even if the SIM has been replaced. It should also be noted that for the time being, the feature is only available in Maharashtra and Delhi.
Go to the apps page on this website.
Next, click the Block Stolen/Lost Phone button.
Now you must enter information such as the IMEI number, device brand, and model, as well as upload the mobile invoice.
After that, you must supply information such as where you lost the phone, your state, district, police station limitations, and even the police complaint number. You'll also need to submit a police report.
Finally, you must supply personal information, such as the cellphone owner's name, address, proof of identity, email address, and phone number.
Now press the submit button. The website will also provide a few more procedures for totally blocking your phone's IMEI information.
Is it possible for someone else to change my IMEI number? Unfortunately, the IMEI number on your phone can be modified. Thieves modify the IMEI number of your phone using a gadget called Flasher, which connects your phone to a computer. While this is a demanding task, it is not insurmountable. It's worth noting that the Flasher is highly technologically advanced. It's nearly impossible to track down a smartphone once the IMEI number has been changed.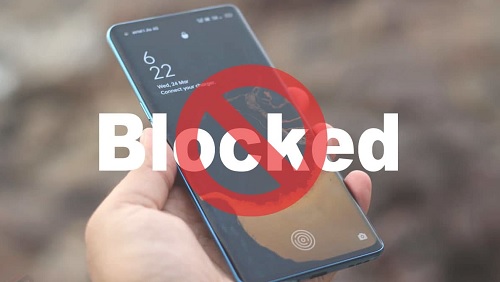 Is It Possible To Unblock The IMEI Number
This is, once again, a near-impossible task. Your IMEI number will be banned and you will no longer be able to use that device as soon as you block it. This was done in order to safeguard users who had misplaced their phones. However, there is a legal way to unlock the IMEI number, which can be time-consuming. Phone tracking has become a lot easier in recent years.
There are various other privacy concerns that have arisen as a result of this. Google's Timeline and Apple's Find My Phone tools are both useful for tracking down a misplaced phone or a friend. Miscreants, on the other hand, can utilize it to track down your location and so on. Nonetheless, the IMEI number is quite important.