Google Play Store Does Not Download Apps
Google Play store does not download apps? What you can do to fix the issue that causes you a big problem? We will explain everything in this article! Users of Android commonly encounter this issue. People frequently become anxious and believe there is nothing they can do and they won't ever be able to download anything again. Relax, there are two ways to resolve this.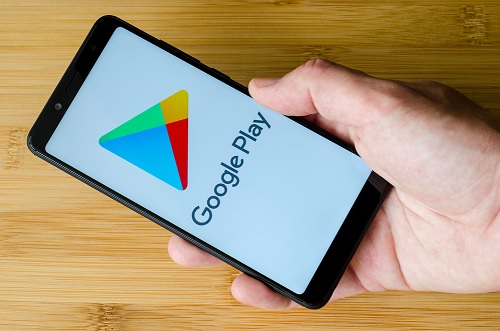 Google Play Store Does Not Downloading
What do you need to do to fix Google Play stores not download it? Cleaning the Google Play cache is the first and most popular solution. How do you manage it? Open the Google Play Store, go to Settings > Apps > Clean Cache > Restart your phone. Cleaning the Google Play Store history is the second technique to handle this issue. Compared to the first option, this is simpler. You must first open the Google Play Store, go to the settings menu, and select Clean History.
The fastest and safest method for installing apps on Android devices is the Google Play Store. While every Android user is familiar with how to access the Play Shop, not everyone is aware of what to do when the store experiences technical difficulties.
Use the suggestions below to resolve the issue if the Play Store isn't downloading or uploading apps to your smartphone. Immediately stop all pending downloads and try again. The problem could be fixed by closing and opening the Play Store again.
Examine Your Internet Connection
To fix the Google Play store does not download apps examine your internet connection! For the Play Store to let you download apps, you need a reliable cellular data or Wi-Fi connection. When you tap the Install or Update button, do apps get stopped at the "download awaiting" stage? Verify that your internet is operating properly. Open a browser, then go to any website you like. Your internet connection most likely has an issue if the website won't load. Turn on airplane mode, then turn it off again.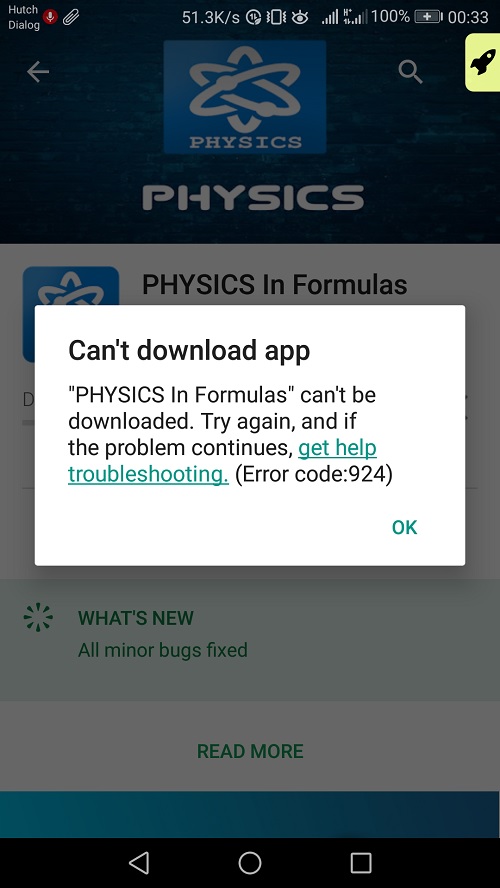 If you are unable to download apps using mobile data, switch to a Wi-Fi connection. Restart or reset your router and give it another go if the issue still exists with Wi-Fi. Google Play's functionality can potentially be impacted by a VPN connection. If you use a VPN app, shut it down or disable it and see if it helps.
Google Play Store Does Not Download So Check Date And Time Update
Incorrect data settings may cause some system services and third-party apps to malfunction. Make that your device is utilizing the network-provided date and time by visiting the system settings menu (Settings > System > Date & time). Additionally, make sure the Use network-provided time-zone option is toggled on.
Disable The Bluetooth On Your Device
Even though it may seem strange, numerous Android users who have encountered identical problems with the Google Play store have attested that turning off Bluetooth served as a reliable fix. Go to Settings > Connected devices > Connection options > Bluetooth and toggle Bluetooth off, or use the notification center on your device to disable Bluetooth.
Google Play Store Does Not Download Apps So Reduce Storage Space
When your smartphone is short on storage, some system features will stop working. For instance, the Play Store can have trouble updating or downloading new applications. Some applications may also begin to operate slowly and occasionally crash while being used.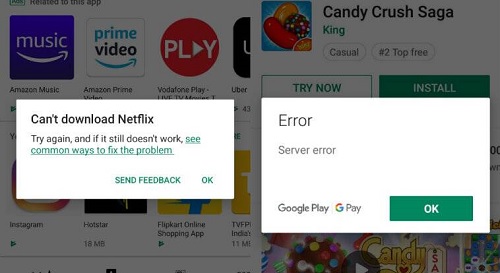 Although Android notifies you when your device's internal storage is low (or when there are less than 1GB available), you may check your device's storage capacity by going to Settings > Storage.
You should check your storage usage and remaining capacity. If your device's storage is running low, tap the Free Up Space button to utilize the Android Cleaner to clear up unnecessary data, duplicate files, and programs.
Delete Play Store Data & Cache
Clear Cache can be accessed by going to Settings > Applications & notifications > App info (or See all apps) > Google Play Store > Storage & cache.
After the Play Store's cache has been cleared, try downloading the app. Return to the Play Store's storage page and tap the Clear storage icon if the issue continues.
Set The Download Manager To Default
Applications from the Google Play Store are downloaded onto your device via the Android Download Manager. If this built-in downloader is deactivated or broken, you can't install or update apps. Play Store download errors may be fixed by resetting the download manager. To finish it, adhere to the procedures listed below.
Select the three-dot menu icon in the top-right corner of the screen under Settings > App details (or See all apps).
Choose the Show system
Then select Download Manager from among the available apps.
Choose Storage and cache.
Then select Clear Storage and Clear Cache.
To continue, tap OK on the confirmation prompt.
Check to see if you can now download and update applications by launching Play Store.
Service Reset for Google Play
All Google apps and services are run on a core Android system called Google Play services. So resetting the cache for Google Play services may help things work again if you're experiencing trouble downloading apps from the Play Store and all other attempts have failed.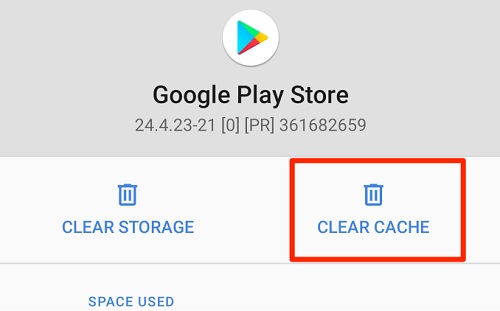 Clear the cache by going to Settings > Apps & notifications > App info (or See all apps) > Google Play services. Then, on the following page, touch Clear Storage and choose Clear All Data.
Some system software that your device needs to run Google Play services will be downloaded. Open Play Store when the setup is finished to see if restarting Google Play services fixed the issue.
Play Store Updates Must Be Removed
Google Play Store is continuously updated by Android. While some of these updates are free of flaws that affect performance, other updates occasionally do. These problems can be fixed and the store can return to normal by rolling back Play Store to its factory default version.
Press the info I icon by long-pressing the Play Store app icon.
Press the menu symbol with three dots too.
Then click Updates to remove.
Tap OK to continue after the prompt.
The Google Play Store should then be updated to the most recent version. Open Play Store, select Settings > Play Store version by tapping the menu icon.
The most recent version of the Google Play Store will be downloaded and installed on your smartphone in the background.
Switch Off Your Device
Another troubleshooting method worth attempting when the Google Play store won't download is power cycling your smartphone. Tap Restart on the power menu while holding down the power button. Retry the download by establishing a strong Wi-Fi or mobile data connection.
Refresh Your Device
So Play Store processing problems that prevent app downloads and updates can be resolved by installing the most recent Android update. To see if your device needs a software update, navigate to Settings > System > Advanced > System update.
Adding Your Google Account Again
You must sign out of your Google account and then sign back in to do this. While deleting your account may remove some of the data that has been synchronized to your Google account (contacts, messages, calendar events, etc.), the Play Store issue may be resolved as a result. Therefore, it's crucial to backup your Android device to prevent losing any unsynchronized data.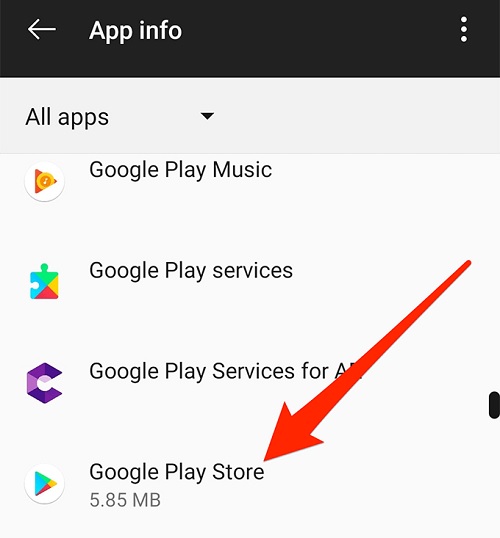 Go to Settings > Accounts and choose the Google account linked to the Play Store to log out of your Google account. To remove the account from your device, select Remove Account after that. To add the account again, choose Add Account from the Accounts menu and follow the on-screen instructions.
Update Apps And Download Without Problems
We're very sure that one of these 11 troubleshooting methods will solve your device's issues. For other solutions, you should also look at this guide to resolving Google Play difficulties. Finally, install software from reputable third-party APK websites if none of the solutions in this post work to solve the issue. Now you know what to do when the Google Play store does not download apps or games!