How To Check The Serial Number Of An Apple iPhone
This guide is about how to check the serial number of an Apple iPhone! When acquiring a pre-owned iPhone, there are numerous factors to consider. Compared to purchasing a new iPhone, the decision is ten times more difficult. The battery is most likely no longer capable of holding a charge, and the display isn't guaranteed to be original. With the identity number, you can find all that you need to know about your device!
Check The Serial Number Of An iPhone
The longer you use your iPhone, the more likely you are to run into serious performance issues. Which leads us to a crucial question: how do you know how old your iPhone is? How do you know how long it's been in use before you purchased it?
How To Determine The Age Of Your iPhone
Examine the Serial Number. The serial number on your iPhone can tell you a lot about when your phone was made. However, you must first go to Settings General About Serial Number.
Go to Apple's Coverage Check page and copy the serial number. In the search box, paste the serial number, then enter the Captcha code and press Enter. Apple will then inform you what model iPhone you have, if it's still under warranty, and other details. The gadget was purchased and activated one year earlier to the warranty expiration date if the warranty has expired. As a result, you can get a general estimate of how old your iPhone is.
By the way, if the serial number is recognized by Apple, that means the device is authentic. At the very least, you can rest easy knowing you're not purchasing a phony iPhone. However, if there isn't any information concerning the warranty, you can still look into it.
Chipmunk's Website is a good place to start. Chipmunk is an Apple device repair firm based in the Netherlands. They have access to a highly useful database including information on the company's products. The good news is that it is available to everyone.
So go to their website, type in your serial number, then press "Enter". The platform will provide you with essential information about your product, such as the date of manufacture. Isn't it quite useful?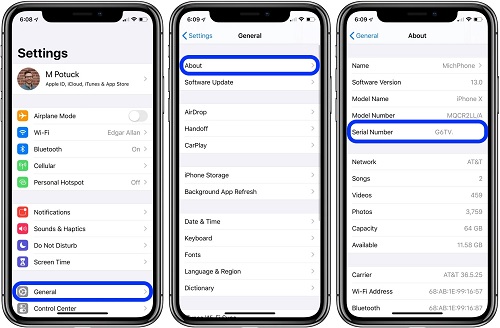 Apple's Serial Number Code Is Decoded
Your iPhone's serial number already has all of the information about the iPhone's manufacturing date. However, in order to solve the puzzle, you must first learn how to decode it.
The fourth character in the code indicates when your device was created. The first letter in the list below represents the first half of that year (January-June). The second letter denotes the second half of the calendar year (July-December).
2010: C and D;
2011: F and G;
2012: H and J;
2013: K and L;
2014: M and N;
2015: P and Q;
2016: R and S;
2017: T and V;
2018: W and X;
2019: Y and Z;
2020: D
2021: A and S
2022: B and I
2023: F and G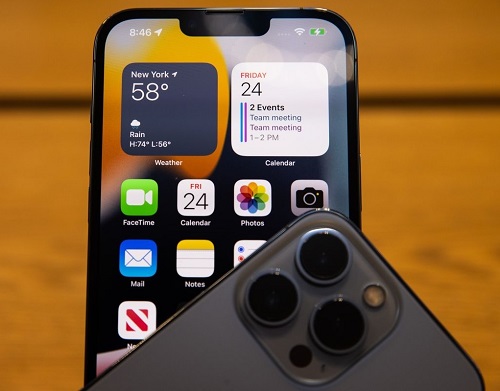 Conclusion
As you'll see, Apple employs a distinct serial number pattern. The product's year of manufacturing is indicated by the fourth letter. According to rumors, Apple plans to release four new iPhone models in 2023. Can you figure out what the serial number's fourth letter is? That's either F or G, in our opinion. What are your thoughts on the matter? Let us know what you think in the comments section below.