Check Samsung Warranty Status Online For Free
Check Samsung warranty status software is available for free download from the downloading section on this website. If you decide to use this type of software then you can learn much important information that defines your Samsung device!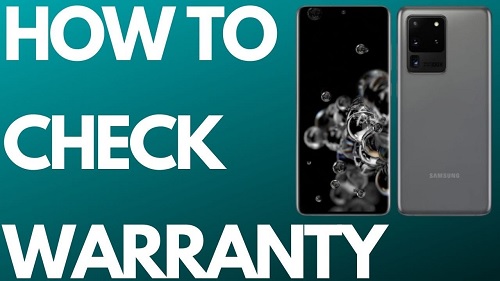 Check Samsung Serial Number Warranty Status
Are you looking to see if your Samsung gadget is still under warranty? We're here to assist you in figuring out how to do it. Most Samsung electronics, including Galaxy smartphones, tablets, smartwatches, TVs, monitors, and more, come with a standard one-year brand guarantee. You can get them for free at the company's official service centers if they become defective or malfunction.
Check the product's purchase date from the bill or purchase receipt and calculate the warranty expiry date to see if your Samsung equipment is still under warranty. But what if you misplace your bill and can't recall the purchase date? You don't have to be concerned because you can check the status of your Samsung product's warranty online.
How Do You Need To Check The Status Of Your Samsung Warranty Online
To check the status of your Samsung device's warranty online, you'll need the device's serial number (or IMEI in the case of smartphones and tablets). All you have to do is follow the instructions below: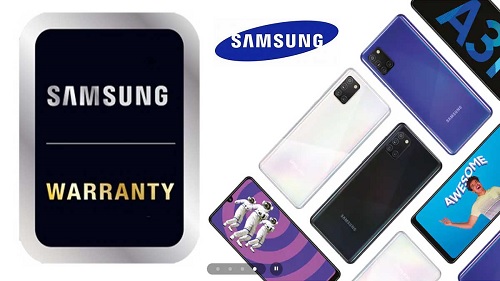 Navigate to this webpage using a web browser on your computer, smartphone, or tablet: https://www.samsung.com/in/support/your-service/main
Click on the 'Sign In' button if you already have a Samsung account. Click 'Create An Account if you don't already have a Samsung account.
After logging into your Samsung account, go to 'My Products List' to find your Samsung product. If your device isn't shown on the website, click 'Register My Product' and input the IMEI or a serial number of your Samsung device into the text field to register it.
Now, under the product's name, click on 'Warranty Information.' A pop-up menu will appear, displaying the length of time your product warranty is valid.
If you need your device checked, you may contact support or make an appointment by clicking on 'Request For Support' or 'Book An Appointment.' You can also extend the product's warranty directly from the homepage by clicking on the 'Register Warranty Pack' button.
Why Should You Extend the Warranty On Your Samsung Device
Samsung smartphones, tablets, TVs, and soundbars have a two-year warranty that can be extended. You can extend the warranty on Samsung refrigerators and washing machines by up to four years. All faults and malfunctions covered by Samsung's normal one-year brand guarantee are covered by Onsitego Extended Warranty Plans. It also includes other features such as pick-up and drop-off.
Why Should You Purchase An Extended Warranty Plan For Your Samsung Device From Onsitego
There are several reasons why you should trust Onsitego and purchase its Samsung Extended Warranty plan for your smartphone, tablet, smart TV, soundbar, refrigerator, and washing machine. However, Onsitego Extended Guarantee Plans cover any faults and malfunctions covered by Samsung's regular one-year brand warranty. Additional benefits include our "No Questions Asked" repair policy, a completely paperless process, and a free pick-up and drop-off service at your doorstep.
Extends the warranty on Samsung smartphones, tablets, TVs, and audio systems by up to two years (and soundbars).
Breakdowns, faults, and malfunctions are all covered.
The process is completely paperless.
Repair policy with no questions asked.
Pick-up and drop-off service is provided at no cost to you.
Important Questions And Their Answers
Will the Samsung warranty check tool also provide me with all of the information I need about my Samsung device?
Yes, you may use the tool to acquire all of the information on your Samsung device. It displays the name of your Samsung device, serial number or IMEI number, purchase date, warranty status, and the warranty period's end date.
Does Samsung warranty check work with all Samsung devices?
The check applies to nearly all Samsung devices.
Is it necessary for me to register my Samsung device online prior to performing a Samsung Warranty Check?
Yes, you must first register your Samsung device online before you may check the status of your Samsung warranty. The same URL above can be is ok to register your Samsung smartphone.
What should I do if the warranty on my Samsung device has expired?
If your device's warranty has expired according to the Samsung warranty check homepage, you can extend it by purchasing an Onsitego Extended Warranty Plan on our website.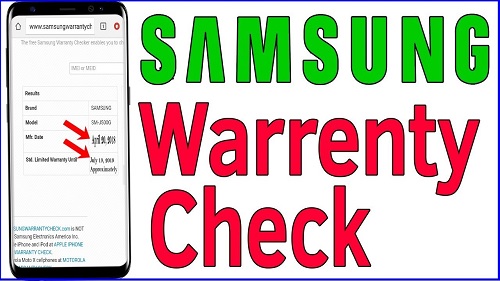 Is the checker accurate?
Because it is an official tool by Samsung for its consumers, the Samsung Warranty Check webpage is 100 percent accurate and reliable.
Finally, is the Samsung Warranty Check useful for Samsung devices purchased in the USA or elsewhere?
Yes, the Samsung Warranty Check webpage provides information on Samsung devices purchased from any location.
Final Questions
Will OnsiteGo fix my Samsung smartphone if it broke down? All that when I was traveling abroad and I bought it?
At the moment, Onsitego provides repair services throughout the world. You can get your device once you return to the USA if it was from the UK. But breaking down while you were traveling overseas.
Finally, does the OnsiteGo plan cover everything listed on the Samsung Warranty Check website?
Yes, Samsung's normal one-year warranty for smartphones also, tablets, TVs, audio systems, washing machines, and refrigerators is covered by the Onsitego Extended Warranty Plan.