Bypass iOS 15 iCloud Lock For Free Permanently
How to go through bypass iOS 15 iCloud Lock for free. The permanent process is described on this web page. The important thing is that the method works on any other previous iOS version! When your iPhone or iPad is lost or stolen, the Apple activation lock feature is there to protect your data. The activation lock that iPad and iPhone devices have built-in ensures that your gear is worthless if someone other than you obtains it.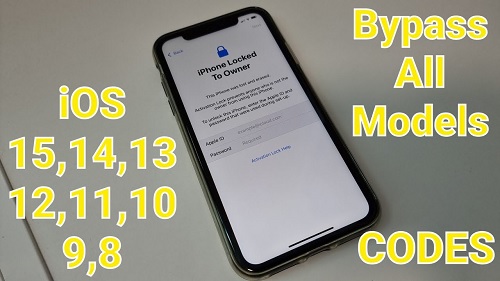 This has had the advantageous side effect of reducing iPadOS and iOS device theft. With more people utilizing their tablets as computers and storing more data on them and in the cloud, the iPad activation lock is very helpful.
However, there are situations when you would want to know how to bypass the iOS 15 iCloud activation lock on an iPad or an iPhone. It's possible that you forgot your activation lock password or that the screen is unresponsive. The majority of the time, when a phone is gifted or sold, the previous owner forgets to remove it from their iCloud account. Whatever your requirements, we'll show you how to remove the activation lock on an iPad or an iPhone.
iOS 15 Activation Lock
Describe the activation lock. Activation lock, to put it simply, is a function created by Apple to lock a device if it is misplaced or stolen. You can remotely lock a device using iCloud if the activation lock is enabled. iPads and iPhones are kept safe by activation locks, which also help increase your chances of recovering your device by tracking it. Apple can locate your iPhone if it is stolen and signs up for a recognized WiFi network.
In the worst-case scenarios, the activation lock enables you to remotely erase all data, virtually ensuring that whoever gets your iPhone or iPad won't ever be able to view your photos, read your conversations, or view any documents you've stored on iCloud.
Additionally, the Apple Watch and Mac (watchOS 2 or later) include an activation lock (T2 security chip devices only).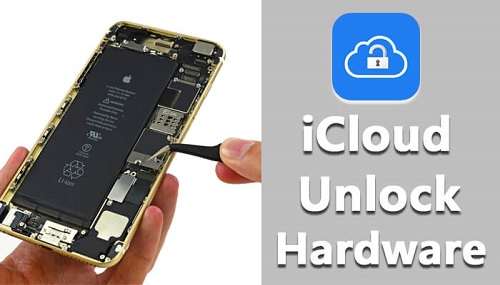 How To Bypass iOS 15 iCloud Activation Lock
You will want a few crucial pieces of information to bypass iOS 15 iCloud lock:
The user's Apple ID password and email. It's frequently as easy as signing into the device if you want to learn how to bypass iOS 15 iCloud lock. Having stated that, you must possess the login information for the user with whom the device is registered.
A four or six-digit lock screen code entered by the user. You might see the passcode screen rather than the activation lock screen if a device isn't deleted.
If an iPad or iPhone is deleted, follow these instructions to bypass iOS 15 lock:
Turn the gadget on
Comply with any setup instructions displayed on the screen (language selection, WiFi network, etc.)
Enter the owner's information when the "Sign In with Apple ID" prompt appears.
The setup procedure can proceed with the right information provided.
After the gadget is properly configured, click the "Settings" app icon.
Click on the user's name in the screen's header.
Click "Sign Out" at the bottom of the screen after scrolling there.
Type in their Apple ID password once more.
Click "Turn Off" in the top right corner of the display.
Utilize iCloud To Bypass iOS 15 Activation Lock
iCloud can also be used to bypass iOS 15 iCloud lock activation. When the owner of an iPhone isn't with you and is unable to access their iCloud account, this is useful. Although they may need to use a different device to confirm the account activity, their Apple ID credentials are still required, iCloud is an excellent way to remotely remove a device from a user's Apple ID account. Here's how to use iCloud to remove the activation lock from an iPhone or iPad: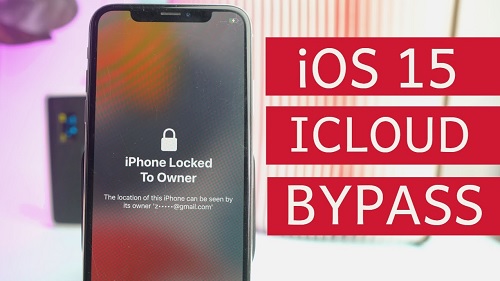 Use any browser to go to iCloud.com
Log in using the owner's Apple ID information (Note: At this point, the user may need to verify your login is legitimate via an iPhone or iPad associated with their account.)
Click on the "Find iPhone" symbol. This is the "Find My" feature. Apple hasn't changed the name on iCloud.com, but it still works for all Apple devices.
Choose the blue dot on the map that corresponds to the iPhone or iPad you need to log into.
Choose "Erase [device]"
Select "bypass iOS 15 iCloud lock"
If you are the device's owner, there may be priceless documents on the device that you are selling or giving away that you would lose access to if it were wiped.
Lost forever are crucial data and memories that were captured. Choose Dropshare to backup your data rather than iCloud. A quick and easy file sharing protocol, Dropshare for iOS links to well-known cloud storage services including Google Drive, Dropbox, and Box. If you'd prefer not to connect Dropshare to an existing cloud provider, it also offers its cloud service.
iPhone/iPad Bypsss iOS 15 iCloud Activation Lock Using DNS
It's simple to upload files and photographs with Dropshare on your iPhone. To upload a file to the cloud with Dropshare, just open the app, choose the "+" symbol at the bottom of the screen, and then click "Upload." It is that easy! To make uploading and sharing photos even faster, the Dropshare app even gives you direct access to the camera or the most recent image you took.
Although not tough, this technique is rather complicated. Here is how to accomplish it:
On the device's setup page, select the nation you're in.
On the WiFi options screen, click "i."
Decide on "More WiFi Settings"
(Note: The device's SIM card must be installed, and you cannot be online while carrying out these instructions.)
Pick the I option once more.
Type one of the IP addresses listed below in the "DNS" section: Canada: 104.154.51.7; Asia: 104.155.220.58; European Union: 104.155.28.90; Europe: 35.199.88.217; Other: 78.100.17.60
Click the "Back" button in the upper-left corner of the screen.
Select a WiFi network from the list of choices.
Type in the WiFi password.
Click "Back" on the following screen.
The iCloud bypass screen is the screen that occurs after that.
Request That Apple Removes The Activation Lock On iOS 15
This one is a little tough because an Apple professional must agree to assist you in bypassing the iOS 15 iCloud locks. You'll require the following for this: evidence of purchasing. What you need is the original receipt containing the date, time, serial number, and name of the buyer. Proof that you currently own the gadget It would be beneficial to have an email, iMessage, or other records from the original owner.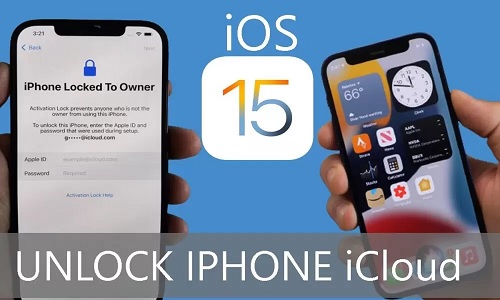 Similar to how being able to demonstrate that you bought the equipment legally may strengthen your case if you bought it from an online marketplace. In either case, be sure you can verify the device's complete specifications, including its serial number. Remember that all of this data can theoretically be faked, so don't count on an Apple Store employee to assist you. Staff at Apple Stores are unlikely to assist you, even if you're trying to legitimately activate a gadget honestly.
Speed Up Your iOS 15
Gemini for iOS is a tool that helps you quickly and easily minimize the amount of storage space that your undesired photographs use by searching for duplicate and similar images on your device and in your iCloud storage. Over time, you take screenshots or quick snapshots, utilizing what you require and disregarding the remainder. Gemini locates these unwanted files and provides you with the option to mass remove them from your device. It's the best app for people who need to remove a ton of photographs from an iPhone before selling or giving them away.
To erase all of the photographs in a category, simply hit the "delete all" option after choosing the category (Gemini has duplicates, videos, screenshots, blurred images, and other categories). It is that easy!
Conclusion
You should unlock iOS 15 iCloud locks some thought before attempting to bypass it. The worst-case scenario is locking a device permanently if you fail on it too frequently. The best course of action is to take the necessary procedures to remove a device from iCloud. Do that before selling or gifting it. In some cases, make sure that they have been taken if someone is selling or giving you a device.
You'll enjoy utilizing Gemini and Dropshare on your devices whether you're sending or receiving the concerned iPhone or iPad. They make file transfers simple and keep your iCloud storage small.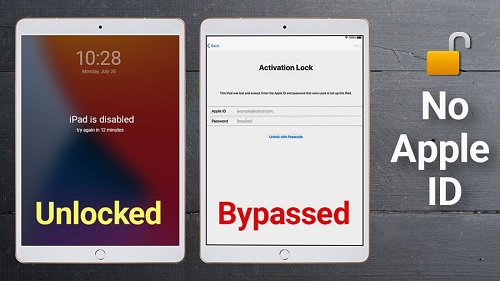 The best part is that Setapp, the biggest and most comprehensive collection of apps for iOS 15and Mac devices. It is giving them out for free for a week. For the whole week that your trial period, in addition to these three outstanding apps, you'll have unrestricted access to the entire Setapp library of more than 220 apps.
Following the trial time, Setapp's monthly subscription fee is just $9.99. Why wait when you can get access to so many amazing applications and services for such a great price? Try Setapp right away!